Sophisticated web development tailored to your needs
We specialise in creating and maintaining websites that are designed with your requirements at the forefront. Whether you need a new website from scratch, or require some added functionality to take your business forward, JAS Digital are here to support you every step of the way.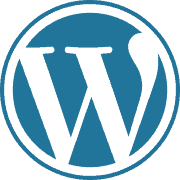 WordPress Development
We have a broad range of experience in creating advanced and highly responsive WordPress sites. If your wordpress website needs enhanced functionality to offer a truly unique customer experience, or data driven ecommerce, we've built custom solutions for a range of clients.
Plugin & theme development
If you need work completed on a custom plugin, integration with existing plugin or development to customise existing themes and plugins. We can help. We work with small and medium sized businesses as well as agencies to do the technical development needed for their WordPress websites to excel.
General upgrades and Maintenance
Often, you might have an existing WordPress website which needs to extra care and attention, upgrading to the latest version or consultancy and development to really get the most from you existing platform. We often work with existing web platforms to maximise an existing website or web application.
Laravel Development
For many bespoke web application we love using Laravel. Laravel is simply a widely regarded PHP code framework which gives flexibility and extensibility to whatever web app you can think of. It's a fast secure, lightweight and fully bespoke and customisable way of bringing your ideas to life.
We've built microsites, intranets, data hubs, CRM, eCommerce, booking systems and more. All from on a framework which gaurantees performance, longevity and ease.